Künstlerhaus Boswil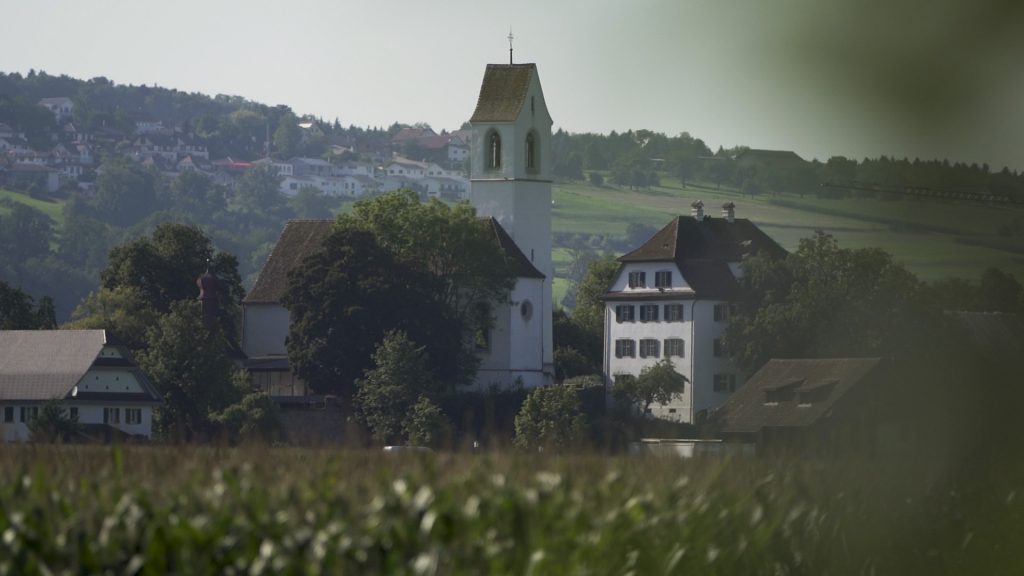 Künstlerhaus Boswil, 'place of music', is a cultural foundation in Boswil in the canton of Aargau, Switzerland. Formerly a Roman Catholic presbytery, church and chapel, this trio of buildings are perched on a rise, watched over by mature trees, stone walls gently following the contours of the land, looking down to fields and farmlands, onwards to the Alps. Built in 1600, the presbytery and church were deconsecrated early in the 20th century, first rented to a painter, then transformed into a home for elderly, financially challenged artists. The first artists moved to the renovated parsonage in 1960, and events, courses, symposia, conferences and international composition competitions began to be organised by the foundation. After the death of the last pensioner in 1991, the Künstlerhaus became a cultural centre for classical music, jazz, literature, fine arts, dance and theatre. Since 2006, Künstlerhaus Boswil has dedicated itself exclusively to music, running ongoing community and education programs, occasional large-scale artistic projects, a regular series of chamber concerts and a summer festival.
On the invitation and encouragement of composer and former CEO Michael Schneider, Pleasure Garden took residence in the grounds July-August 2019. Accompanied by jackdaws nesting and roosting in the tower, storks perched on the steeple, the sounds of working farms and their resident animals, the work took on a particularly bucolic quality in this tranquil place.
Our thanks to collaborators around the world who have brought Pleasure Garden to life:
Jane Davidson and the Australian Research Council's Centre of Excellence for the History of Emotions, Australia Council for the Arts, Fiona Winning, Lieven Bertels and Sydney Festival, Ed Champion and staff at Vaucluse House, Sydney Living Museums, Criss Canning and David Glenn of Lambley Garden, Malgosia Fiebig, City Carillonneur of Utrecht, Toby Chadd and ABC Classics, Sheena Boughen and the Four Winds community, Music Norway, Lou Oppenheim and Circus Oz, Henk Heuvelmans and Martijn Buser of Gaudeamus, Graham Pushee and Arts Management, Martel Ollerenshaw, Atticus Bastow, Nick Roux, Ann Lacey, Francine Tanner, Jude Gun, Steven Richardson, Nicole Newman, Fiona Blair, Damon Young, Pat Hockey, Greg Lyons, Adam Gibson, Joseph Browning, Madeleine Flynn, Tim Humphrey, APAM, Kara Ward, Emer Harrington, Catherine Ashton, Mark Lowrey, Lillian Desormeaux, Adele Conlin and Royal Botanic Gardens Melbourne, William Strode, Daniel Brine, Mark Denbigh and the team at Norfolk and Norwich Festival, Paul Forecast, Alastair Bradshaw, Tina Hammond and all at Felbrigg Hall, Suzie Curtis, Kate Robinson, Huw Humphries, Paul Keene, Sarah Hickling, Miko Malkowski and all at The Charterhouse and The Barbican, Tim Bifield, Anna Casey, Rachel Smith, Rebecca Driver, Sheila Pott and all at Salters' Yard, Michael Schneider, Patrick Schellenberg and all at Boswil, Jane Marriott, Nicola Stephenson, Trevor Nicholson and the team at Harewood.